South Central
In 2016 we ran a year-long project that aimed to build upon the work we had done with Fareham Art Trail, Fareham Arts Festival, and the long-term project, Sticks Gallery. Our aim, to promote what was happening in the arts in the south-central region, and those making it happen. Work showcasing the talents of the region's creators were juxtaposed next to in-depth interviews with creatives and long-reads about subjects related to cultural life.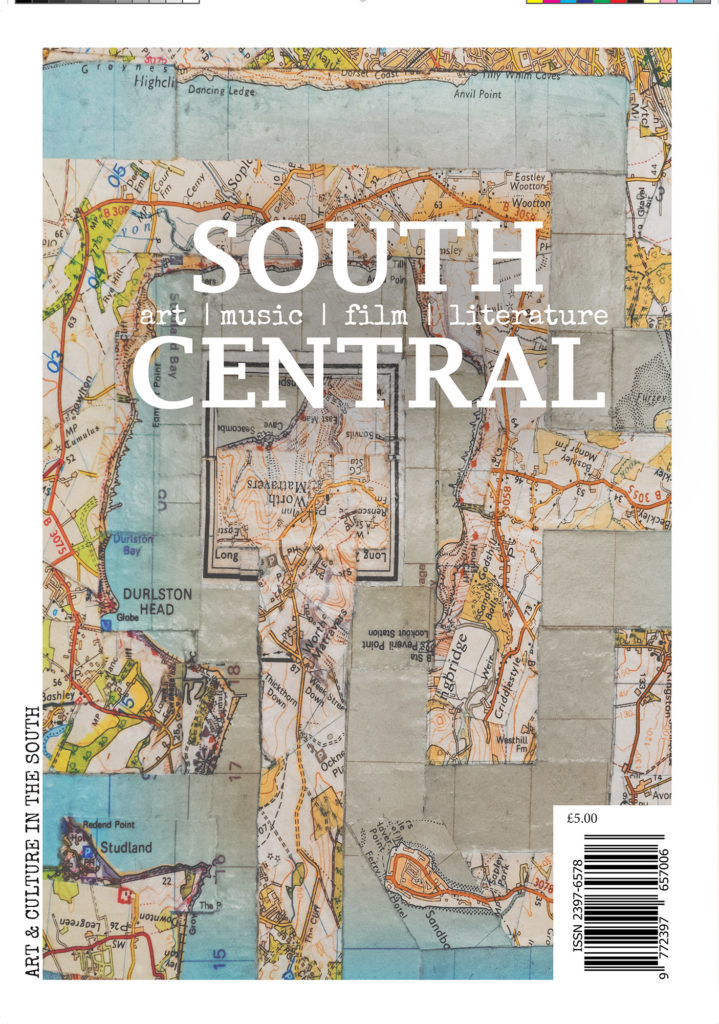 On the back cover every issue there was an art map, highlighting key exhibitions from Bournemouth to Farnham, which we would research and to which curators, artists, and venues could send in. Then on the inside cover was a list of the best cultural events happening in the region, this included concerts, talks, literary events and more.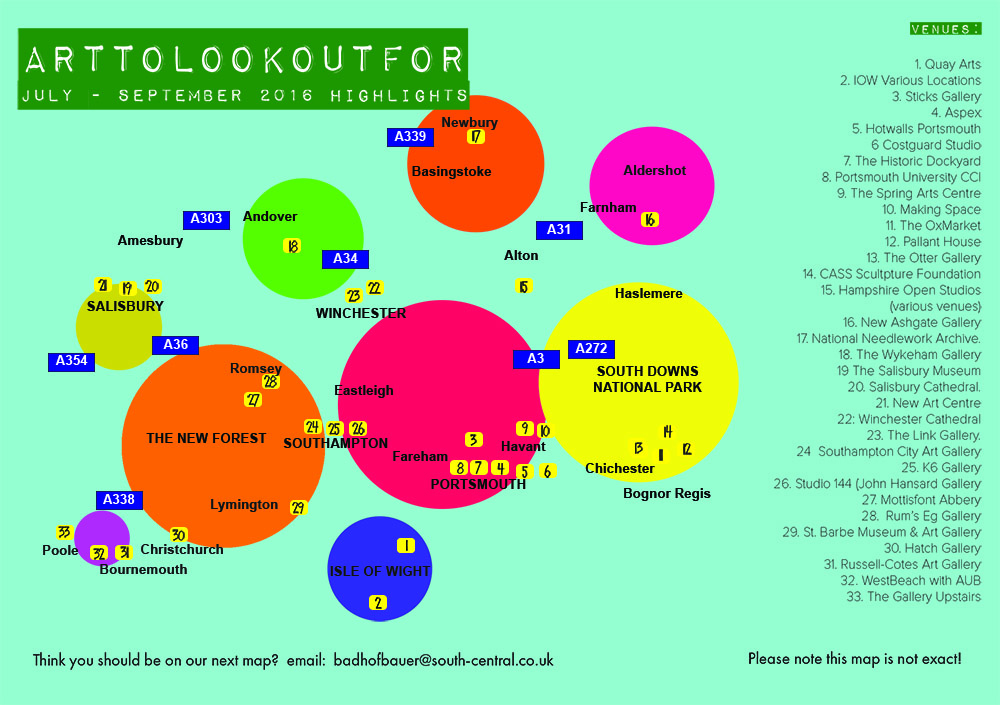 Every issue contained a list of the best opportunities we could find for artists that ran during the period, these were from both large institutions and small artist-led enterprises, and a mixture of paid-for and free to enter competitions, ones offering a prize and those that would support an emerging artist's CV.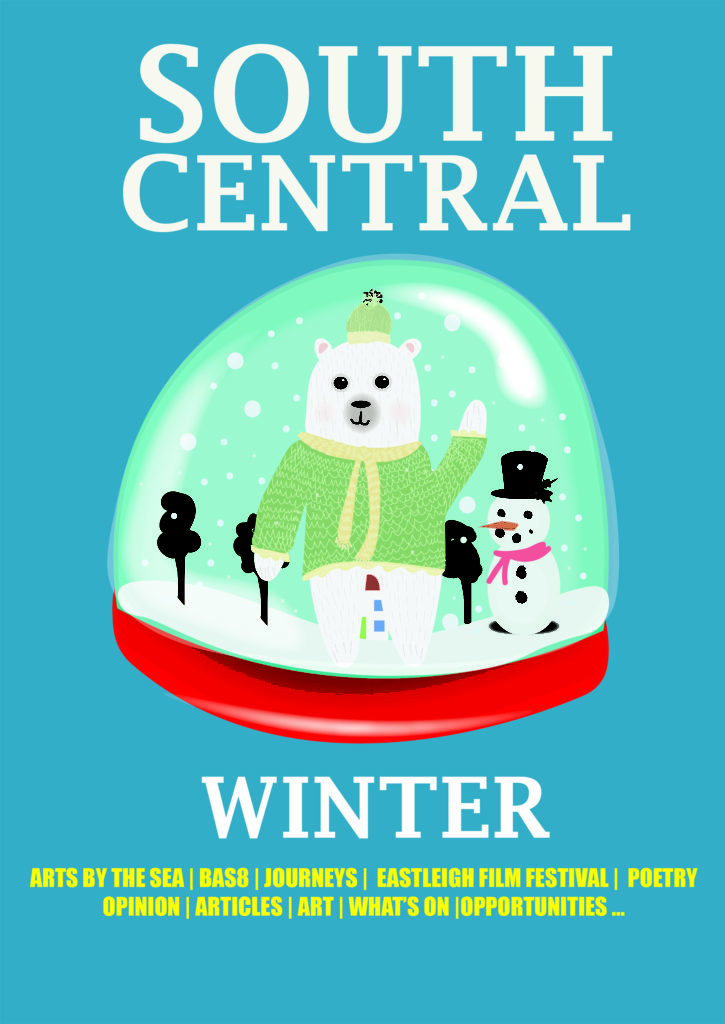 The project ran for a year and covered four issues.