The work Live Art Local CIC does is divided into projects.  We run various projects with the aim of increasing participation in the arts and making art more accessible to all.  
A Selection of our Projects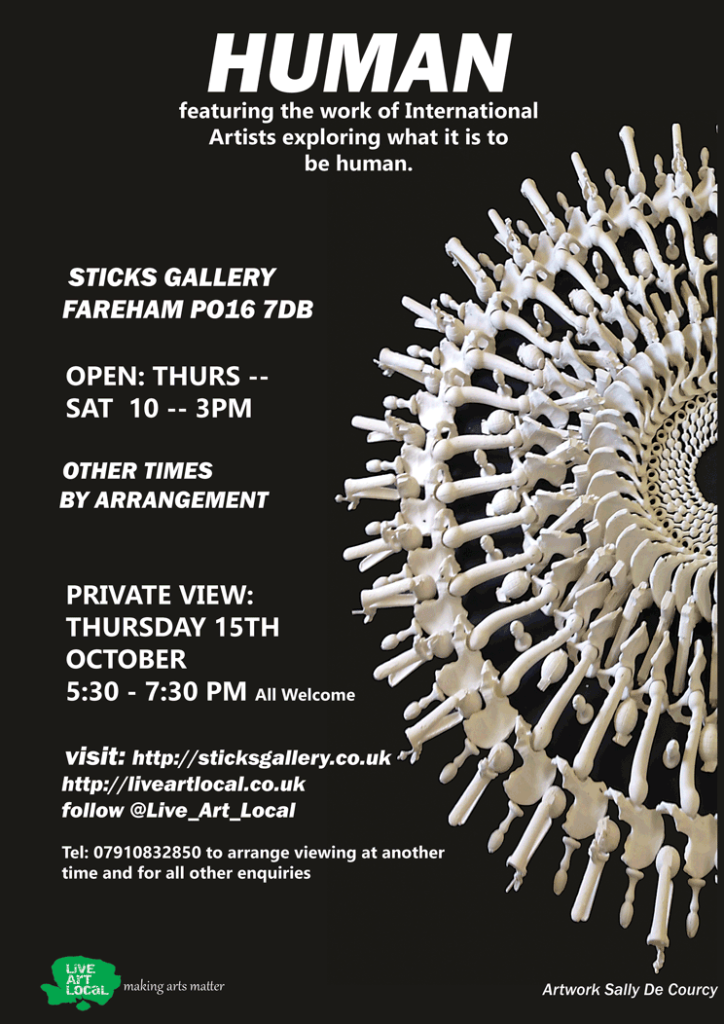 Sticks Gallery
Sticks Gallery is nomadic in nature, currently with its main site in Fareham Shopping Centre. We also run exhibitions in various meanwhile spaces and have a full program of contemporary art exhibitions and workshops with a particular focus on supporting and exposing the work of emerging artists of all ages.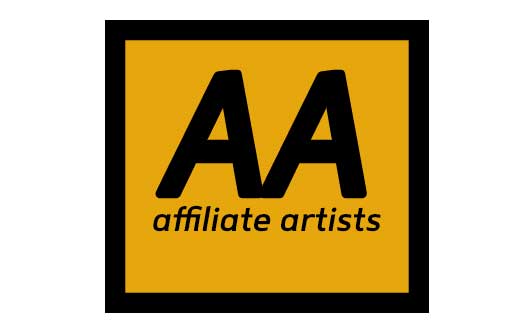 Affiliate Artists
Our Affiliate Artists scheme is attached to our gallery space.  We run regular artist socials, workshops, crit groups, have free submissions for exhibitions, alert artists to other opportunities, run an online gallery and more.
Our aim is to give artists as much help as possible in developing their work and establishing a career in the arts irrespective of their age or background.
Members pay between £1- £3.33 a month (equivalent) depending on their level of membership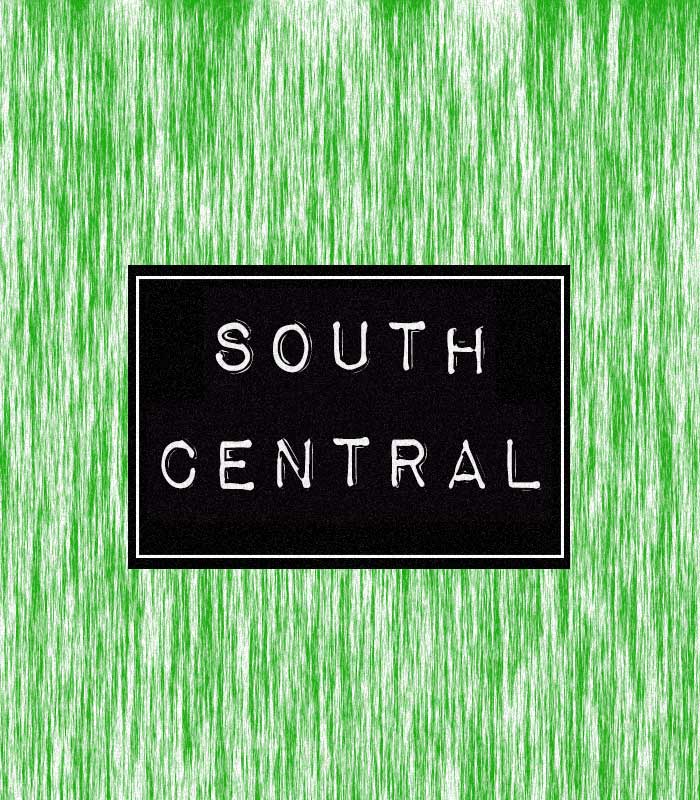 South Central
South Central is a new art and culture zine launching on March 15th aimed at informing, educating and entertaining people about the best art and culture happening in the south of England.
The publication includes interviews, listings, reviews, articles, art, music, theatre, literature, film and more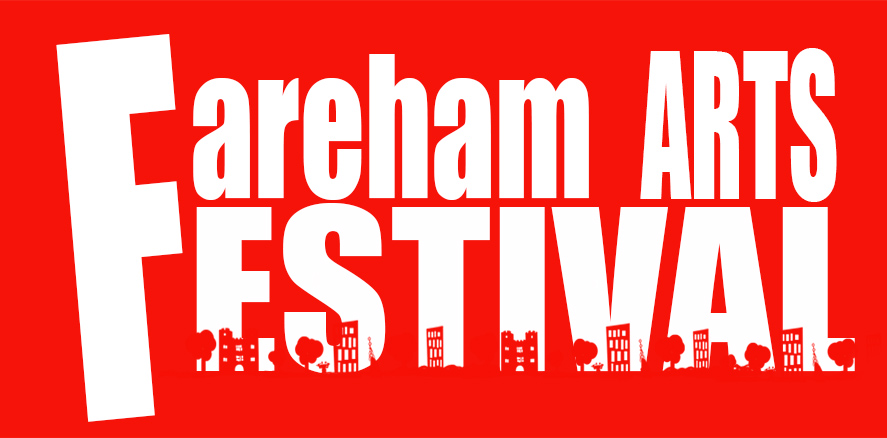 Fareham Arts Festival
Fareham Arts Festival launched in 2015 across 23 venues and 10 miles.  Expanding on work from our Art Trail the previous year, this brought together artists, musicians, films, theatre, knitting, literature and more to engage the community with the arts.
All events were FREE or under £8 (majority free).
We are taking a year off from a big event in 2016 but will be back in 2017 with an even bigger event.
We will be running a mini event in the summer this year instead.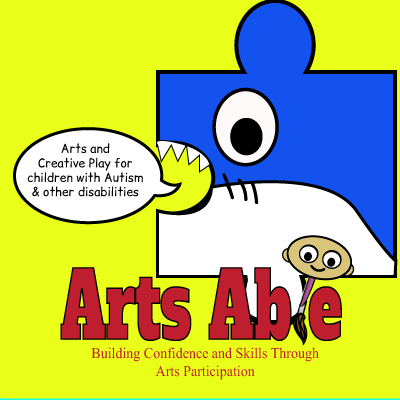 Arts Able
Arts Able is our project aimed at engaging those with disabilities, especially learning disabilities with artistic practice.  In the past we have primarily worked with those who have autism and associated problems.  We are looking to expand this an offer a new course in the future.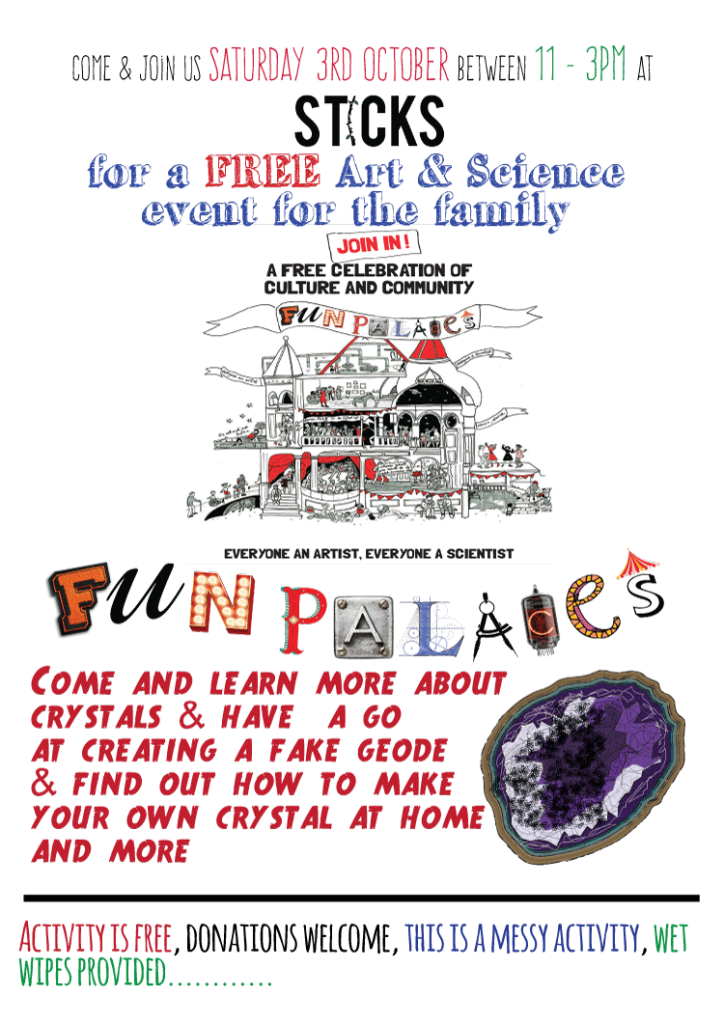 Fareham Fun Palace
In 2015 we launched the first Fareham Fun Palace.  This was part of a nationwide drive to get more people participating in arts and science.  We ran a free session at Sticks Gallery based around crystals and invited families to come and get creative with us.
We plan to run similar in 2016