Bournemouth Arts and Bournemouth Emerging Arts Fringe 2015 is on until (Bournemouth Arts) Sunday 18th October and (BEAF) until 1st November.
These two very different, but equally brilliant festivals spend a week crossing over and really do make the most of what the borough has to offer with events spreading from Boscombe all the way to Winton which borders Poole.
As part of the Bournemouth Arts Festival we were lucky enough to catch a glimpse of the Museum of Water, a crazy sounding arts piece that traverses art to include science, history and memory, all through that most seemingly simple of elements, water.
Chief curator and creator of the Museum of Water, Amy Sharrocks has spent over two years amassing a collection of different types of water that have been donated by visitors to this travelling museum.  What we loved about this exhibition is that every bottle tells a story and even if some of them might not be all they seem, they have non the less been treated as if they are precious (and who know's in 30 years they may well be precious owing to water shortages).  There are numerous vessels of various kinds holding this elixir of life (as a side note some of them even contain bodily fluids) each with a handwritten note from the donator lying beside.  My favourite ones had lovely stories attached involving glaciers and teardrops, but there is even containers for spit from a trombone.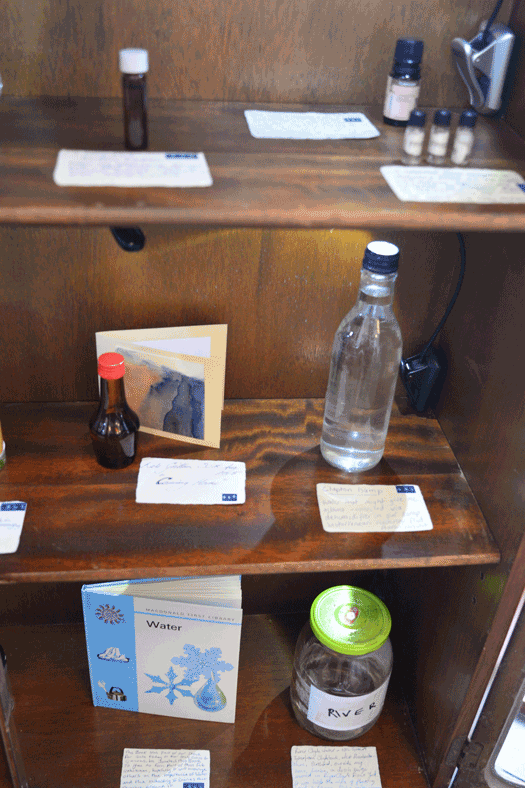 So vast is the collection that curatorial decisions have to be made about what to include in each space.  If like us you have no donation to leave you can use a sheet of their beautiful letterpressed paper to tell what kind of water you would have brought.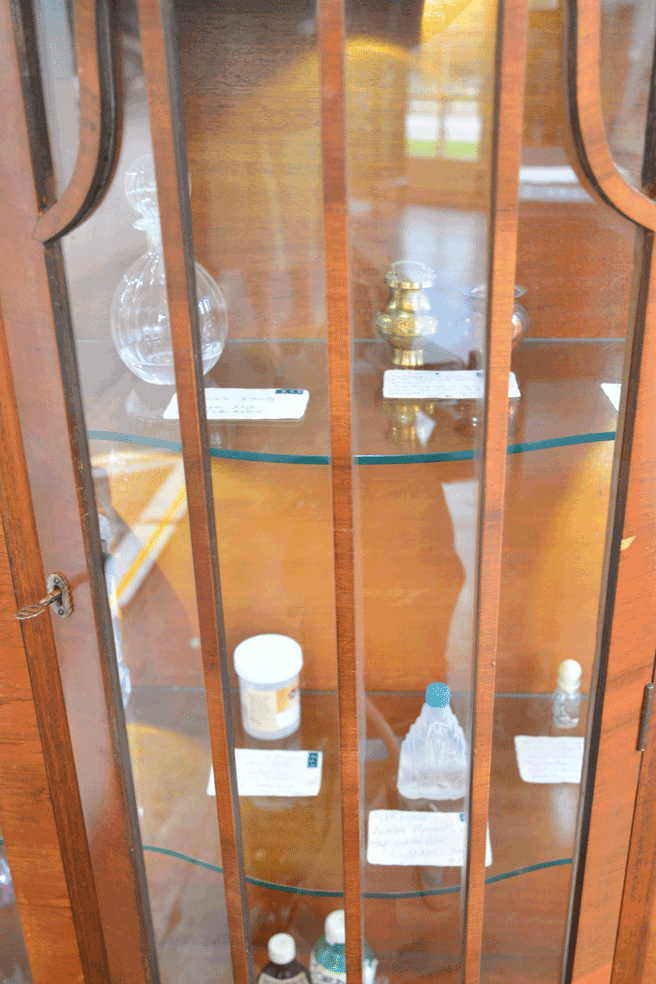 Sunday 18th October is the last donation day although the museum will continue to tour and to collect from other countries.
We were also lucky enough to attend the Stevn Moberly show at The Old School House on the 16th October.  I love Steven's work and first became aware of him as an emerging artist at Platform 21014 in the exhibition at Aspex gallery.  It is deeply layered work that seems to transcend meaning; partially realised bodies, suggestions of other worldliness a hint of cheekiness, and so much colour.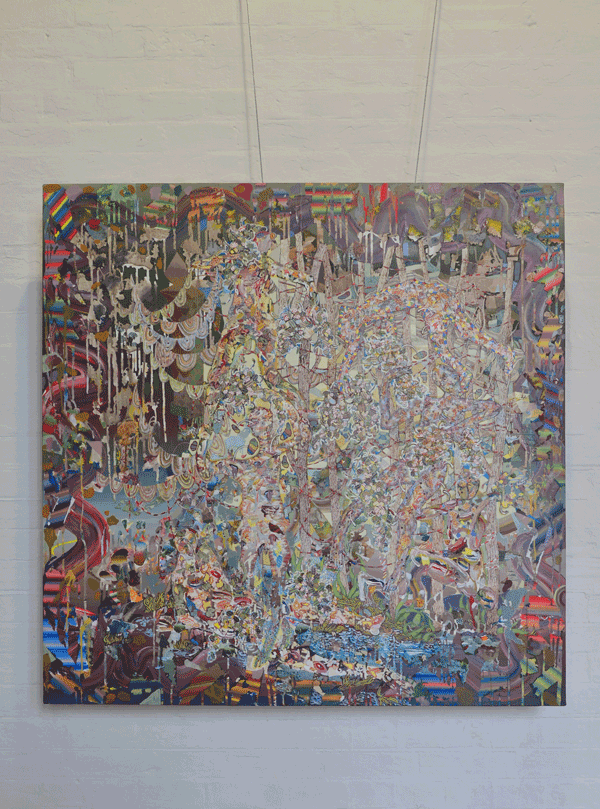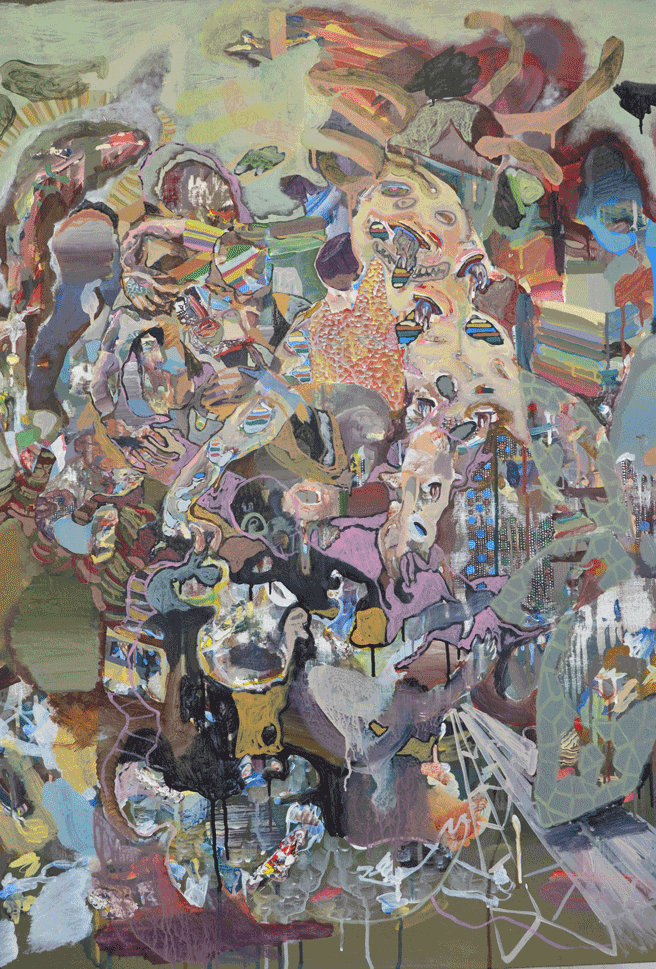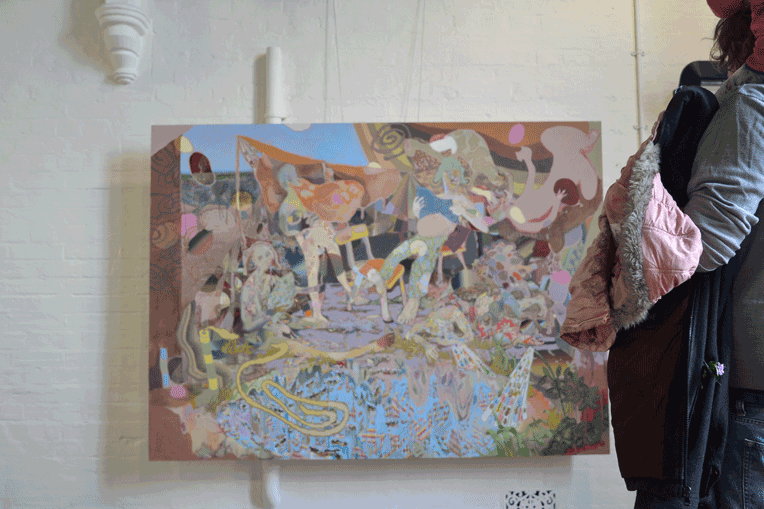 I should add I am thinking of stalking Steven and trying to get him to bring his work to Fareham.  To see more of his work visit http://www.stevemoberly.co.uk/
We were also lucky enough to attend the opening of Here and There at the Old School House in Boscombe on Saturday evening.  A great exhibition reuniting three members of student art collective, The Coal Collective.  A photographic exhibition of great contemporary photography by three young women all with a bright future in the industry ahead of them.  One of them, Christina Miller we will be showcasing in a solo show in the near future in Fareham.
The Fringe runs until 1st November with a varied program in traditional and non traditional spaces and we suggest you visit Bournemouth during this time if you can.  Unlike the Bournemouth Arts Festival which is organised with the help of Bournemouth Council, the Bournemouth Emerging Arts Fringe is run entirely by a dedicated group of volunteers who are are keen to give a space for new and exciting work to reach the widest audience possible.