We are migrating our artist membership to our new affiliate artists scheme website offering more for artists than ever before………
The new Sticks Gallery Affiliate Artists Scheme
What does this mean for our current artists:
For our current artist members this means that you will be transferred over to our new artist only site over the coming week.  You will not need to register under our new system as owing to the changes we are making there will be changes to the cost and benefits.
As current members we will give you access to our new silver membership level for the amount you are currently paying on a weekly or quarterly basis.   We will continue to provide this better service at the reduced cost for the next year and on 15/1/17 you will be given the option to join up under our new scheme or have your membership terminated.
Those on a yearly subscription will need to do nothing until their current year ends.  They will then have the option to start a new subscription at the current rates and scheme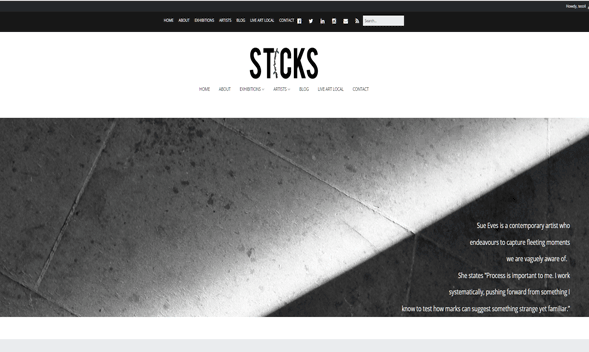 We have done this to provide more for artists and to also lessen the affect of the changes we are making on our current artist members.
From the time we migrate you over you will access everything via the affiliate artists sub site
http://affiliateartists.sticksgallery.co.uk
You will not need new login details, unless you have altered your password as we will migrate you over with the same details.  In order to make this as seamless as possible we may need to reset certain passwords but you will be able to change these again after the change over.
This is great news for artists as it means more, more help, more support and more opportunities.  On the new site have an opportunities wall that is updated with the newest opportunities from the art world; you can still enter our call outs for free; we have a new look artist listing on the sticks gallery main site which you can upload work and a statement to be on; we have changed the way meetups work and have now created bimonthly artist circle peer review groups and workshops enabling you to get the most out of your practice… and more.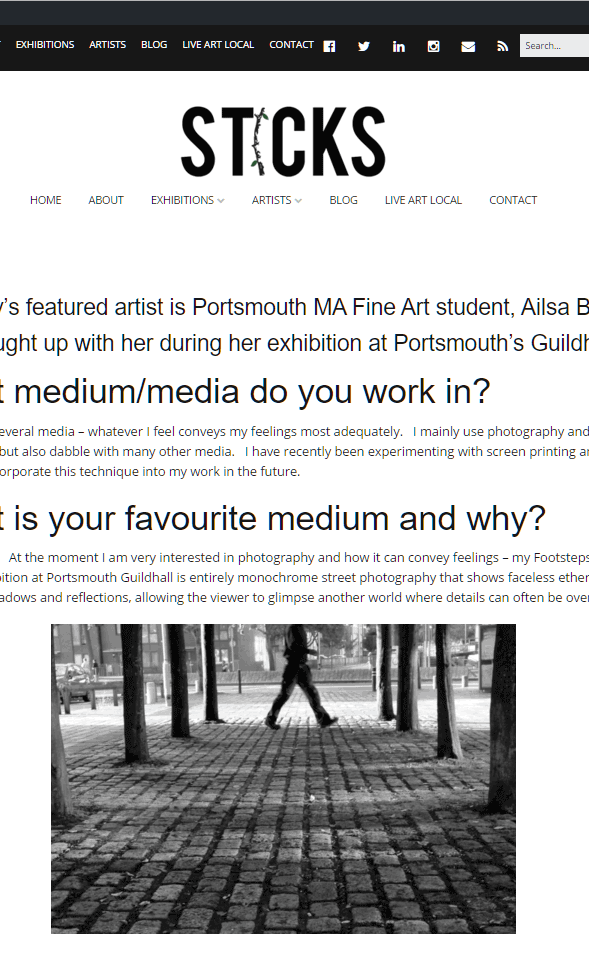 We are also featuring a selected artist on the main Sticks Gallery website each month, featuring an interview and selected images, allowing a bigger audience to get to know you better.