This is an opportunity for an artist or collective working in any 2D media, including illustration and graphic design to have a solo exhibition at our Garbos space in Southsea.
This exhibition will run for a period of 2 months and is a chance to showcase your talent to a wider audience and to make art matter in the community.
Our Garbos Gallery space is situated in the heart of Southsea, inside the modern Garbos salon and yet separate from it.  Sticks Gallery/Live Art Local CIC took over management of this space from Island City Art and before that Add Art, so it has a history of showcasing great emerging artists.
There is no theme and the only prerequisite is that work submitted is not offensive (graphic nudity, swear words, concerning religion, etc) and ready to be hung.  This means that work must be framed (if required), with loops or D-Rings at the back and wire or cord connecting them (mirrorplates are not an option).  The gallery wall uses a hanging system and no work is attached to the wall itself.  Due to this box canvases also need to come with hanging wire.  Works on paper can be hung without a frame with the use of clips that we can supply.
This space can accommodate between 1 large (2x2m) piece or numerous smaller pieces.
Our current exhibition in this space, Andrew De Bere's "Painting with Light" has been very popular and half of the pieces have already sold.  If you wish to see his work it is on display until our next exhibition in the space.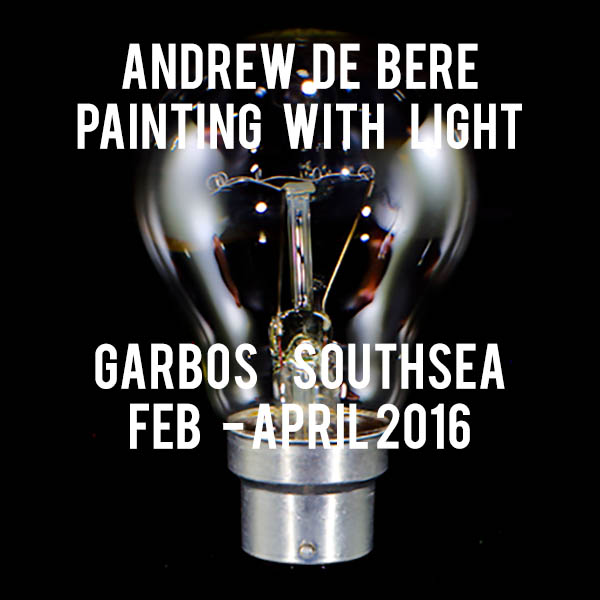 You can submit to this open call either as a guest with a one off donation of £3.  We are a not for profit organisation and this money helps us to carry on our work and contributes to the exhibition costs.  There is no other money involved.  To submit work please pay your donation via paypal. Upon payment you will be redirected to a form where you will be asked to complete your details and upload up to 4 examples of your work.
OR for FREE as an Affiliate Artist.
Affiliate Artists can log in to the Affiliate Artists site and submit via http://affiliateartists.sticksgallery.co.uk/stickslive-art-local-cic-opportunities/.  To become a member is easy, you just need to visit http://affiliateartists.sticksgallery.co.uk/join/.  Once your membership is approved you will be able to enter all of our call outs for FREE, attend crit groups, workshops, meetups and more all as part of your membership.
Please note this opportunity closes on Sunday 24th April at midday  and we will notify the successful artist by Monday 25th April.   The exhibition runs from 2nd May until 4th July.  Work can be sold during this time.